York City Breaks is proud to offer a second holiday apartment in central York. Foss Flat is a modern, well-equipped one-bedroom apartment – ideal for singles or couples looking for a peaceful base from which to explore York.
"We had a lovely stay.  What a fab little retreat. We were met with a lovely welcome from Simon". April 2019
"We couldn't fault this lovely little flat. Everything you need is there for a perfect comfortable stay, and it was very quiet and peaceful" September 2018
"I was very impressed by the feeling of seclusion the apartment gives. It's a very well laid out place and extremely cosy, within a ten minute walk from the centre of York, you couldn't ask for any better! … I guarantee that when I come back to York, Foss Flat will be the first place I shall enquire about." September 2018

"Foss Flat is well equipped and prettily decorated. It has a very comfortable double bed. It was nice to sit out on the balcony overlooking a quiet cyclepath." July 2018
"This is a great apartment, stayed here several times. It never disappoints. Simon who looks after the apartment, nothing is too much trouble. Clean, well located." July 2018
Also, please check our other Tripadvisor reviews.
Foss Flat is tucked away off the Huntington Road, just north of the city centre, in a quiet self-contained block of six flats. It is on the first floor, with a south-facing balcony overlooking Cycle Route 66. It has a dedicated off-road parking space. Free wi-fi is provided.
You can walk into town in 15-20 minutes (along the River Foss, if you wish), or catch the bus. The flat has shared use of a cycle store, and you can be on Route 66 (!) very quickly, so it's ideal for cyclists. There is also a footpath alongside the Foss which heads out to the north of York, and you can walk right out into the countryside along it.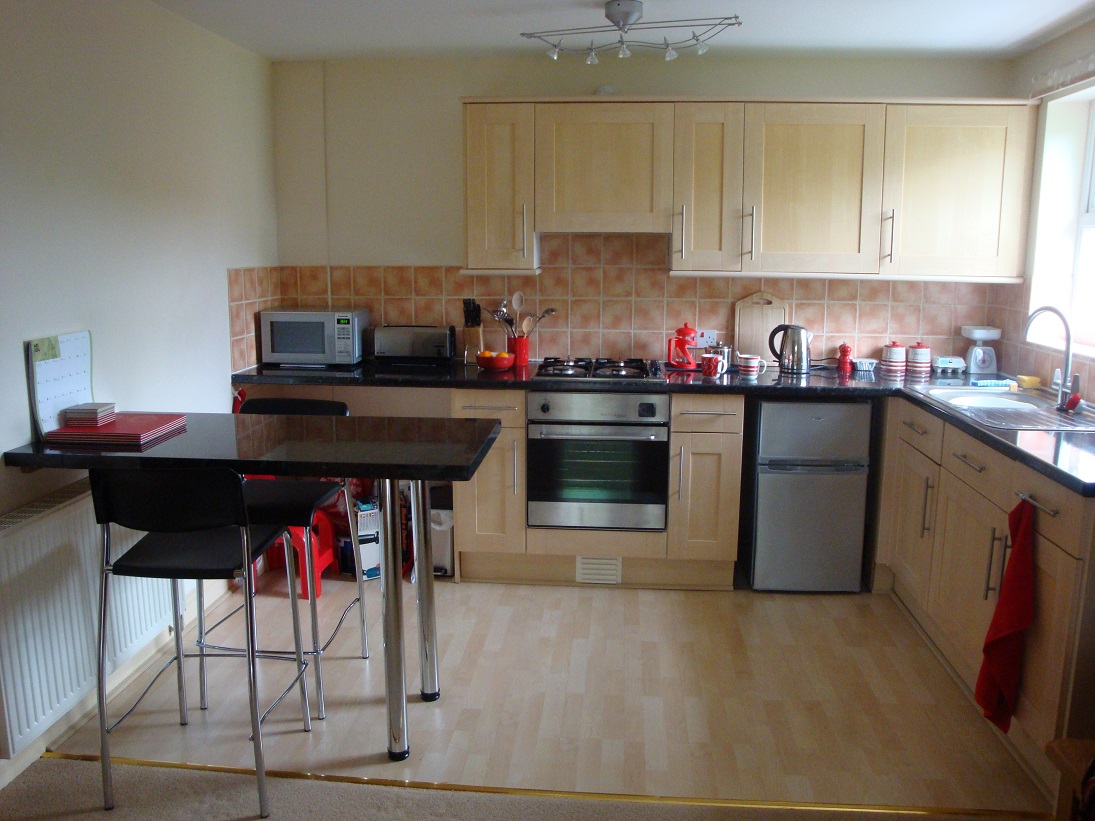 There is a seriously comfy sofa and a Warren Evans double bed.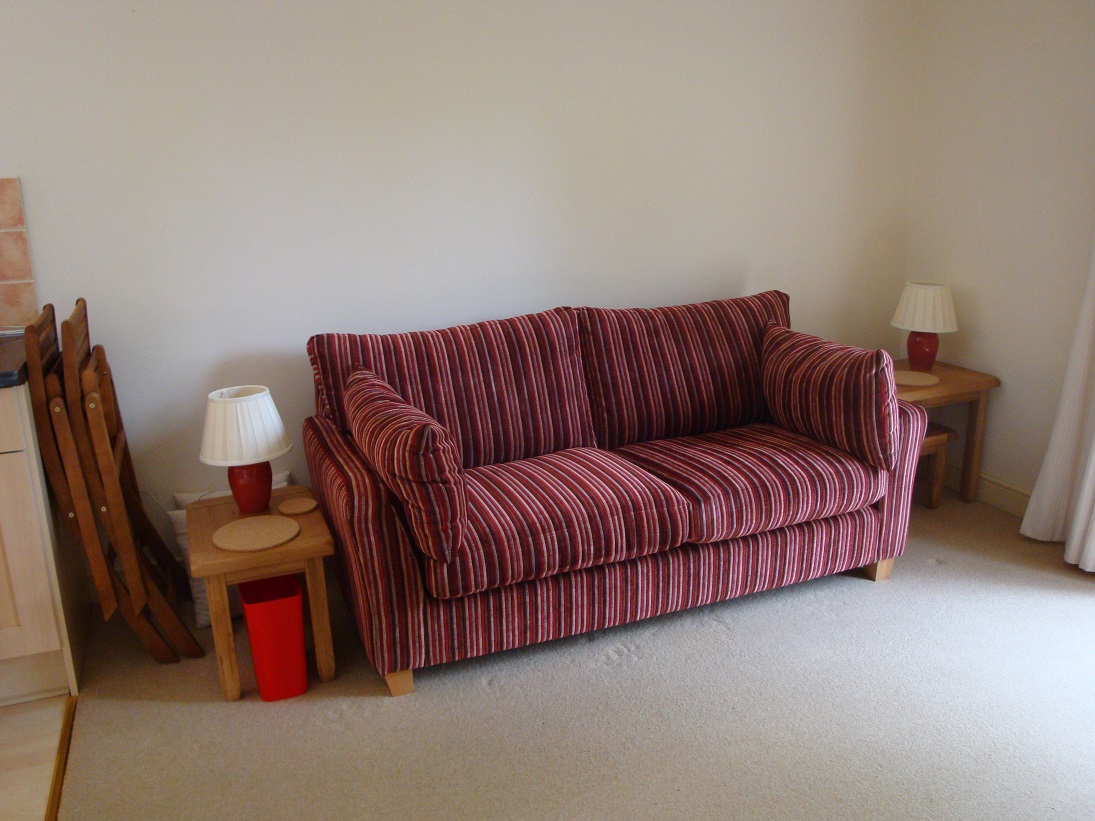 We think you'll be comfortable – we certainly are when we stay there!
Please contact us if you have any questions, or if you would like to book Foss Flat.